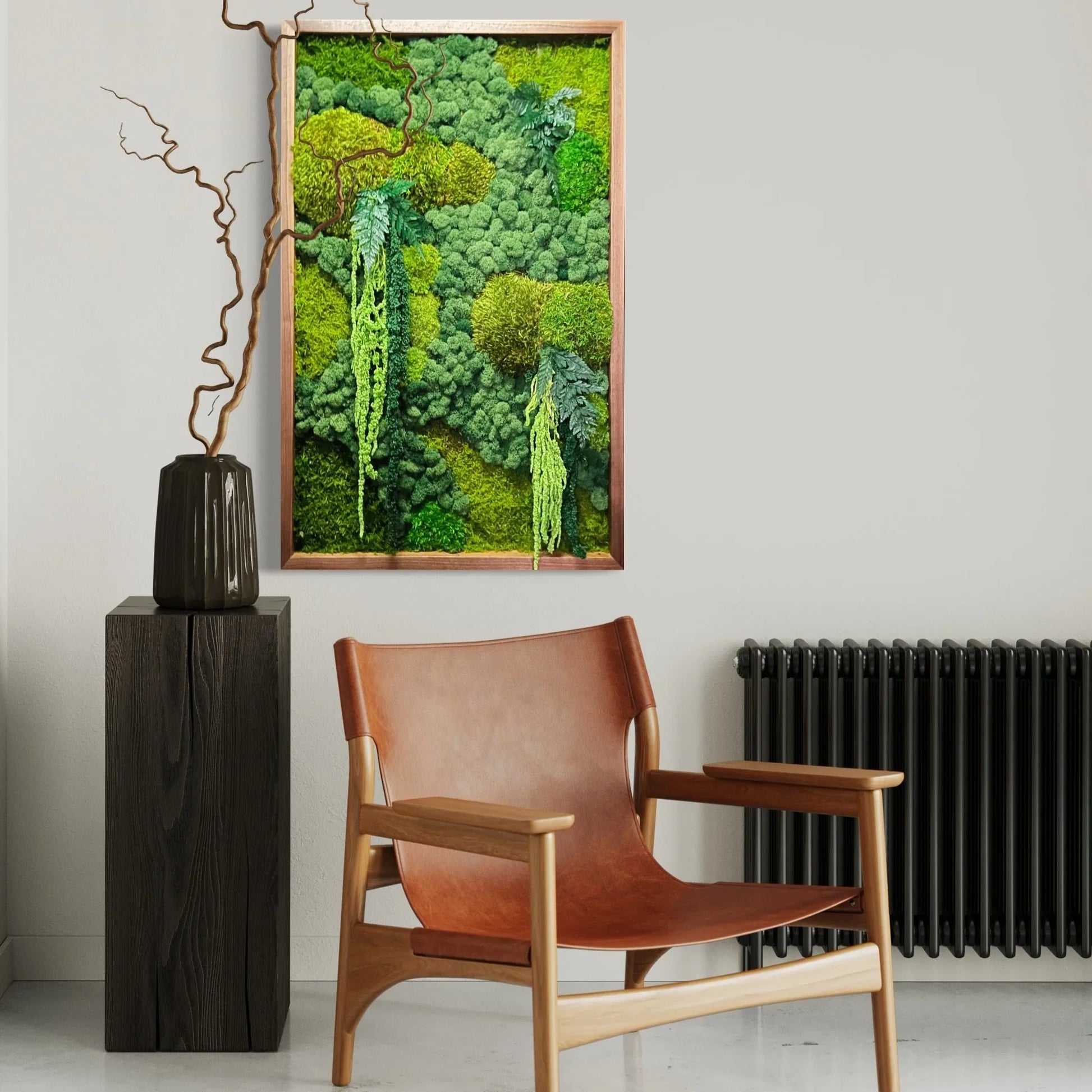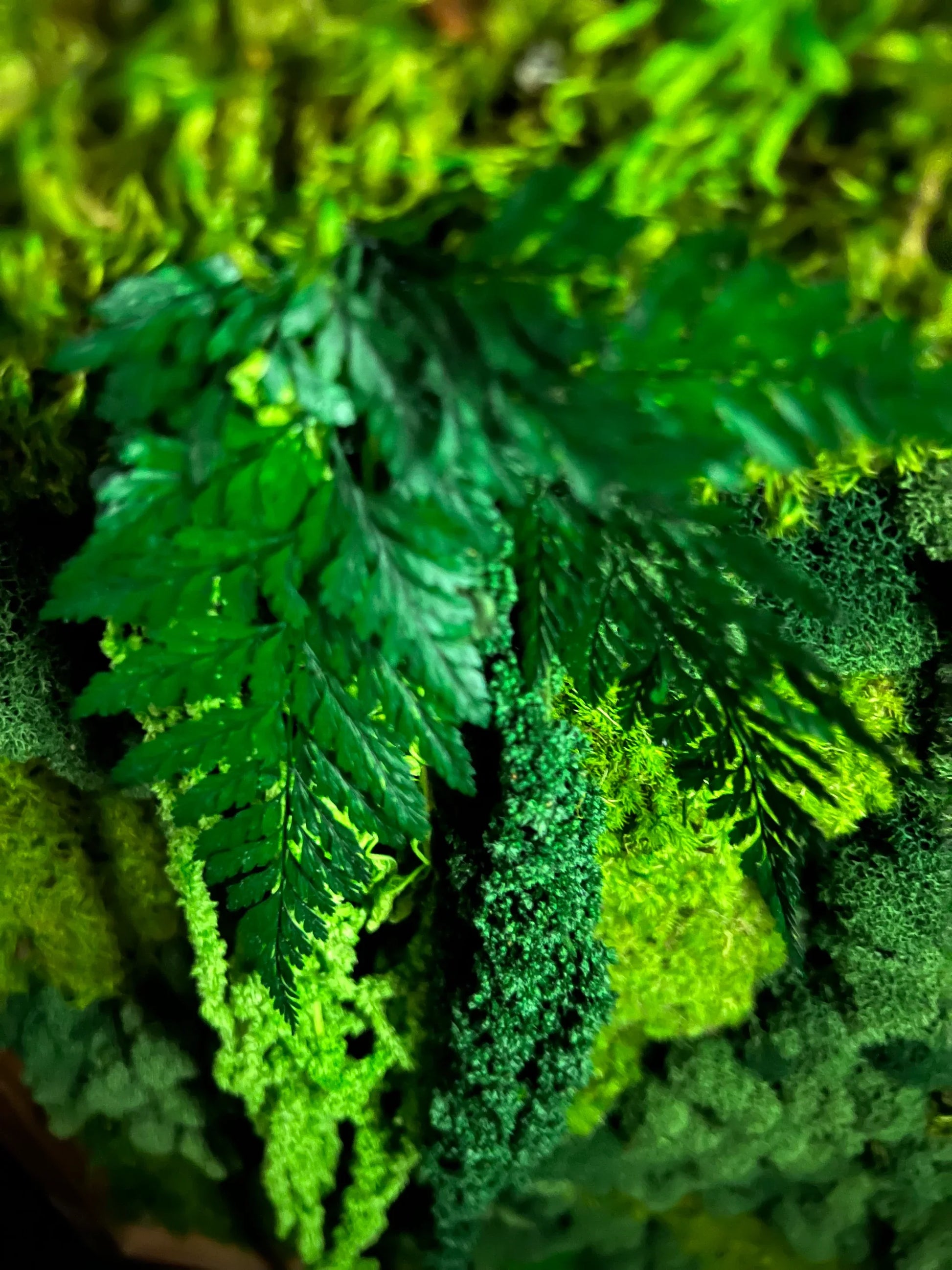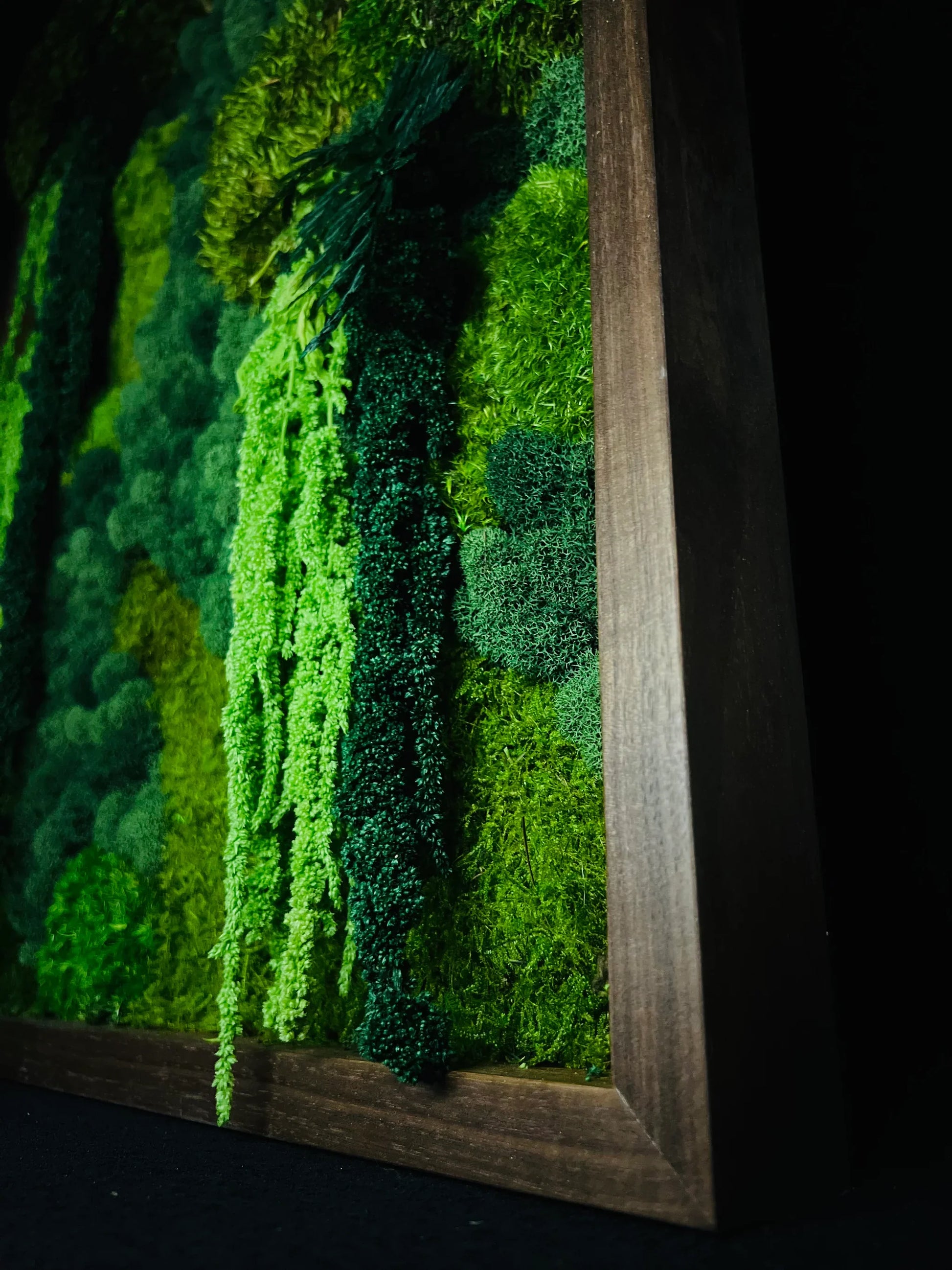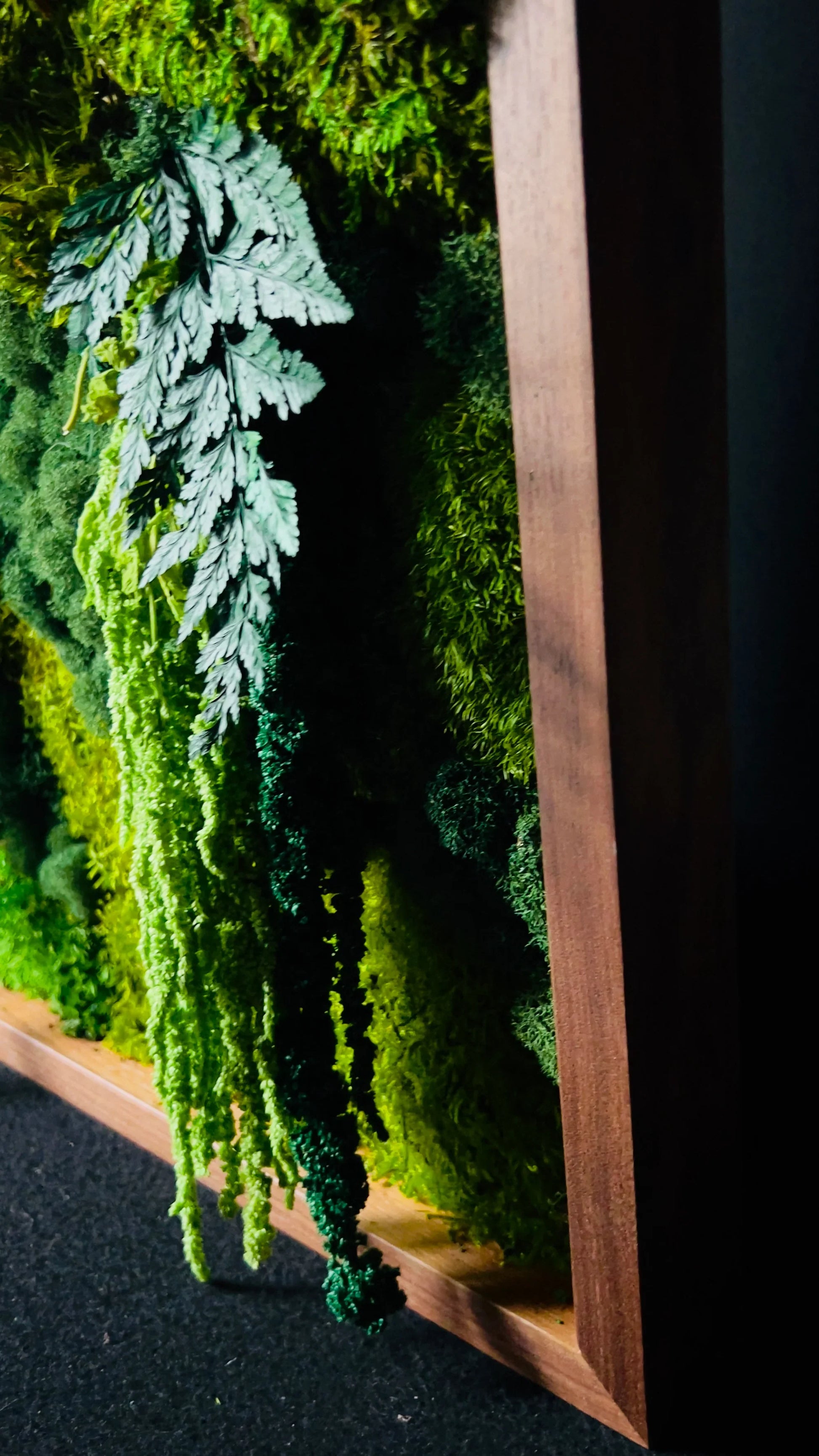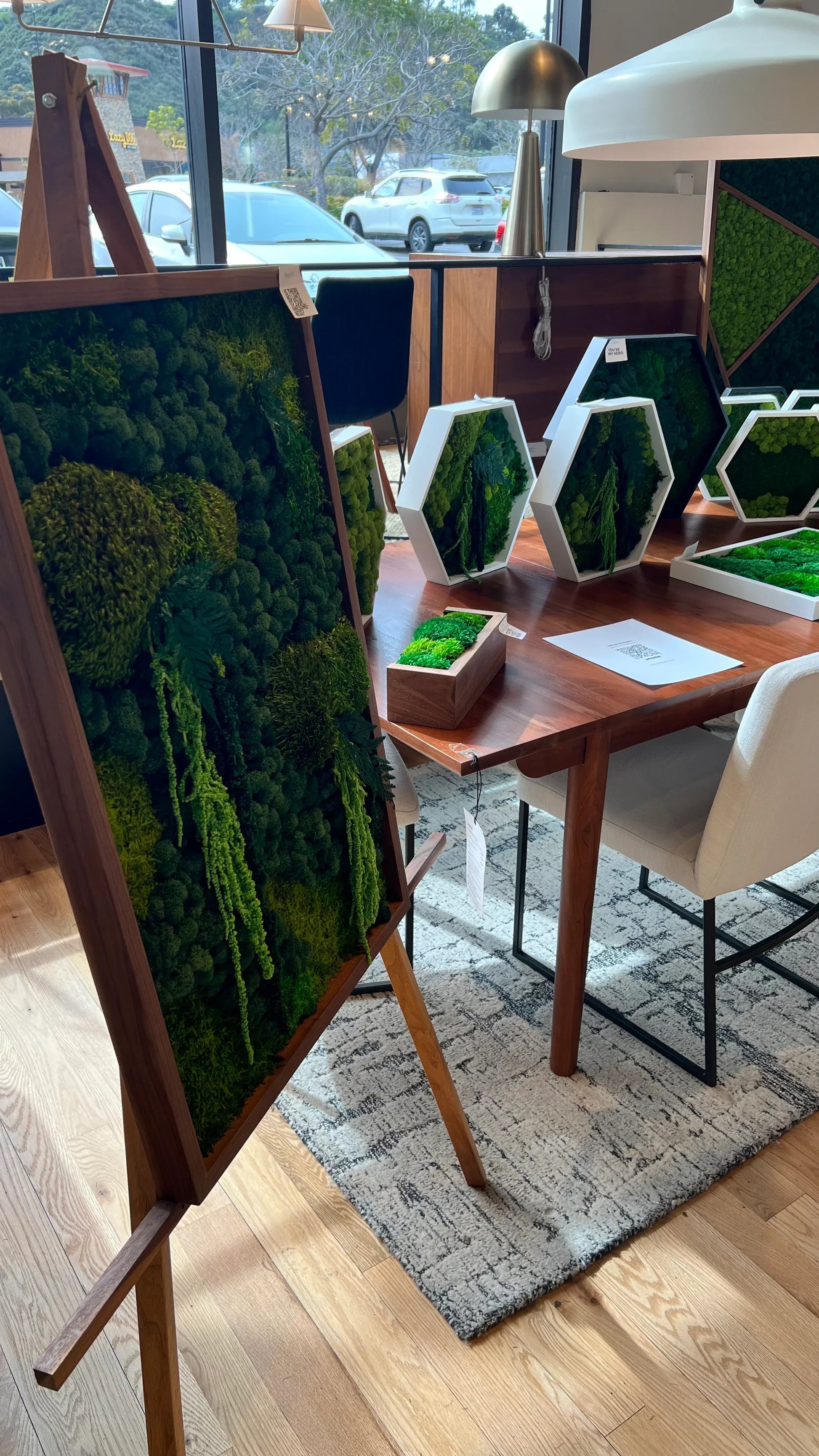 Moss Wall Art: Medium Hanging Gardens in Walnut.
Sale price
$667.00
Regular price
$1,334.00
Product description
Shipping & Return
Product reviews
Captivating Moss Wall Art: Bringing Nature's Serenity into Your Space
Current Lead time: 8 Weeks.
Transform Your Walls with Lush Greenery
Revitalize your living or workspace with our stunning Moss Wall Art. Crafted with care and precision, these handpicked pieces of nature's artwork bring the beauty and tranquility of lush greenery into your environment. Each piece is meticulously designed to captivate your senses and enhance the aesthetic appeal of any room.
Our Moss Wall Art is made using real, preserved moss that maintains its vibrant hues and natural texture. With a diameter of 60cm, it serves as a striking focal point that effortlessly transforms blank walls into captivating natural landscapes. Whether you're looking to create a calming atmosphere in your home, office, or commercial space, our Moss Wall Art is the perfect solution.
Nature-Inspired Décor for a Peaceful Retreat
Escape the hustle and bustle of daily life and find solace in the serene presence of our Moss Wall Art. Its organic charm and earthy tones evoke a sense of tranquility, creating a harmonious ambiance that invites relaxation and rejuvenation. Imagine coming home to the soothing sight of verdant moss, feeling connected to nature even in the heart of the city.
Crafted by skilled artisans, each Moss Wall Art piece is unique and crafted with an eye for detail. The interplay of different shades of green creates a visually captivating effect, adding depth and dimension to your space. Whether you hang it in your living room, bedroom, or office, our Moss Wall Art effortlessly blends with any interior style, from modern to rustic, bringing a touch of the outdoors indoors.
Sustainable Artistry: Eco-Friendly Beauty
Due to the Handmade nature of our products each piece will vary slightly.
Embrace the beauty of nature while making a conscious choice for sustainability with our Moss Wall Art. Our commitment to the environment drives us to use responsibly sourced materials and employ eco-friendly production methods. The moss used in our art pieces is carefully harvested, preserving its natural beauty without harming the environment.
By choosing our Moss Wall Art, you contribute to the preservation of forests and help reduce the carbon footprint associated with traditional artwork. The maintenance-free nature of our moss ensures long-lasting enjoyment without the need for watering, sunlight, or constant care. Enhance your space with a stunning masterpiece that embodies both elegance and environmental consciousness.
Please note: due to the nature of our Moss Wall Art, each piece varies slightly. If you have specific requirements, please reach out and we will do our best to meet your needs!
Shipping cost is based on weight. Just add products to your cart and use the Shipping Calculator to see the shipping price.
We want you to be 100% satisfied with your purchase. Items can be returned or exchanged within 30 days of delivery.